This is a part of the Master Blog Directory on Living on Love and Cents
If you would like to be included visit here for details.
Like Christmas Everyday
Like Christmas Every Single Day is about a life filled with Jesus Christ.I don't sell anything, or giveaway anything, or have contests. I just tell you what is happening at the North Pole (*wink*), and with Santa's little helpers.
http://likechristmaseverysingleday.blogspot.com/
http://apps.facebook.com/blognetworks/blog/like_christmas_every_single_day/#
http://twitter.com/#!/mrsclaus2333
Flutterbys and Frogs



Flutterbys and Frogs is a bit of everything.  It's bible study, crafting, money saving tips, cooking information and recipes, decorating your home on a budget, that sort of stuff.
http://www.flutterbysandfrogs.com/
http://www.facebook.com/pages/Flutterbys-And-Frogs/180349925309676
Musings From a Stay At Home Mom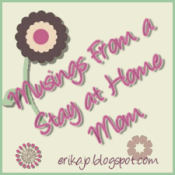 This is my little place where I share my life as a stay at home wife & homeschooling mom to my 3 (soon to be 4 in January!) children. I try to be "real" and I share the surprises, challenges, and amazing blessings along the way. It's my goal to always strive to walk closer with Jesus and to raise our children to know and love Him.
Facebook Link – http://www.facebook.com/pages/Musings-from-a-Stay-At-Home-Mom/126664177386978
Twitter – http://twitter.com/Erika105
Blog Link – http://erikajo.blogspot.com/




Woven By Words
Started off as Christian book reviews and has morphed into a more personal site










Embracing Beauty
Embracing Beauty is dedicated to encouraging you in the many roles and relationships you have. You'll find great coupons and deals, time and money saving tips, tons of freebies and giveaways, Bible study posts and resources, and so much more!