Part of the Master
Blog Directory
on Living on Love and Cents
If you would like to be included please visit
here
for details.
 This Mama Loves Her Bargains
I love sharing with others (by posts, reviews, giveaways) products that can enhance my family's life or that I think can enhance someone else's or make it easier. I'm an amateur photographer and love crafts. My family and I work hard to reduce our waste entering landfills and to increase things we reuse and recycle.
Mom On Dealz
 
 
My goals are to provide others the same deals, coupons, and freebies that I take advantage of and to help you and your family live your best life..despite any financial restraints you may have. This a free website designed to help you save money. There is also "kids corner" and menu planning section.
Blog http://www.momondealz.com
Facebook http://www.facebook.com/momondealz
Twitter http://www.twitter.com/momondealz 
Two Boys One Girl and Crazy Mom
My Blog is all about to save mom time and money and give lots of ideas and tips to make it thru the day, with product Reviews, fun Giveaways and recipes for a small budget including Crock Pot Meals.
Blog www.twoboysonegirlandacrazymom.com
Surviving a Teachers Salary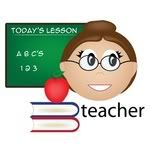 For teachers & parents interested in all things educational! Learn how to survive living on any salary you might have. Learn about great educational products, find crafts & experiments, and great deals!
Facebook http://www.facebook.com/#!/profile.php?id=100001494155636
Twitter www.twitter.com/crapinchuk
Fun Being Frugal focuses on living large for little. I highlight deals, couponing, and general money saving ideas. I also have reviews and giveaways. I love to focus on products that make your life easier without breaking the bank.
Mommies and Beyond is about going green, crafts, Disney, frugal living,gardening, reviews, giveaways, saving money, trying out new projects, shopping, travel and family fun!
Facebook http://www.facebook.com/mommiesandbeyond
Twitter http://twitter.com/craftsexaminer
Blog Link http://mommiesandbeyond.com/




Just Kidding Around Atlanta
I'm a married mom of two great kids. Things I love: my family, crafting, couponing, reading, baking, recipes, DIY home decorating, and more!
Facebook http://www.facebook.com/pages/Just-Kidding-Around-Atlanta/123785981013398
Twitter www.twitter.com/aimeer68
Blog Link http://www.justkiddingaroundatlanta.blogspot.com/
 Having Fun Blogging
A little bit of everything, I originally stated my blog to list all of the greats deals, freebies, survey sites and contests that I found around the web. I wanted everyone I know to be able to find these deals too. Then I started doing some reviews and I have done a contest.I hope to do more contests and reviews in the future, but right now I am just searching for different things to share with everyone.
Blog http://mrsphilipswithonel.blogspot.com/
 


  
Turning the Clock Back

The purpose of my blog is to help people go green, get healthy, and simplify their lives without going broke. I am passionate about the environment and spend way too much on grass fed, locally raised beef or organic milk. I have a secret addiction to Cheetos and diet coke that I cant quite kick but I figure its baby steps, right?
Facebook http://www.facebook.com/#!/pages/Turning-the-Clock-Back/143122165708603
Twitter http://twitter.com/#!/turningclockbac
Blog Link http://turning-the-clock-back.blogspot.com/
Peace Love Swap



We produce large scale baby/kid/maternity clothing and gear swaps and help moms get their own started. We donate leftover items to local charities and only charge $5 to attend.
http://peaceloveswap.blogspot.com/
http://www.facebook.com/pages/peace-love-swap/122114784212?v=wall


  
Embracing Beauty
Embracing Beauty is dedicated to encouraging you in the many roles and relationships you have. You'll find great coupons and deals, time and money saving tips, tons of freebies and giveaways, Bible study posts and resources, and so much more!