I posted a few days ago about a new site Give Every Night New Flavor . Have you had a chance to check it out? Today I gave it a try and was very impressed! Take a look at my whrrl for a step by step look at my experience.
This new site helps you find  perfect recipe for you without having to scroll through a large amount of recipes.When you first visit the site you choose which of the local stores you will be buying your ingredients at. On the right side of the page you have 3 choices to help narrow down you results.

Cuisine (American, Italian, Mexican or Asian)

Time (How much time do you have to prepare)

Servings (How many will be eating)


Then click "Find my meal solution".
You will be shown the top choices for you. Each recipe listed will show a thumbnail picture, prep time, total time, number of ingredients and a rating. Scroll through to find the one that is perfect for you.


I choose the Cheesy Chili Mac. I was certain it would be a hit with my kids and husband. After clicking on the thumbnail you are taken to that recipe and more details about it. It honestly could not be easier! You can see the nutritional info, ingredients and  directions. I was so impressed that under the ingredients it even states in one of them is on SALE!  It showed the margarine for the Cheesy Chili Mac is on sale right now at Kroger!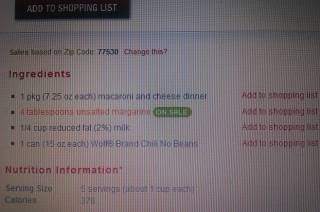 Once you have chosen your recipe you click on "add to shopping list". It will then add all of the ingredients you need to your shopping list. You can email or print your list to take with y9u to the store! SO EASY AND FAST! I emailed the list to me so that I could have the list handy on my phone. Then I headed to Kroger and grabbed the 4 ingredients I needed for this recipe: 2% milk, margarine, Box of Macaroni and 1 Can No Beans Wolf Brand Chili.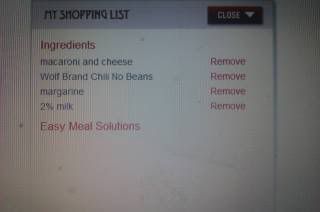 Preparation was very easy! This is a great recipe for a busy afternoon!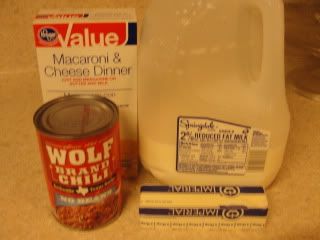 1. Prepare the Macaroni and usual or as stated on the box (Uses 3 of the ingredients for this part) This took about 20 minutes total.

2. Add Wolf Chili to the already prepared Macaroni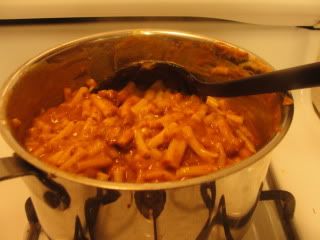 3. Stir and Let sit on low heat for about 5 minutes
4. SERVE and ENJOY!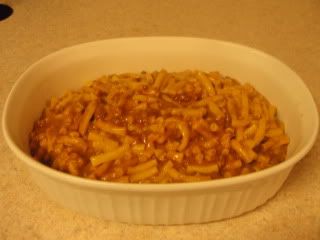 My kids and husband LOVED this! This will definatley become a regular dish at our house. I love how easy the site made this for me! I am excited to try more recipes from Give Every Night New Flavor ! It makes preparing a good diner stress free for moms!
Disclosure: This shop has been compensated as part of a social shopper insights study for Collective Bias.All opinions are 100% mine.